Is A Coming to America Sequel in the Works? It seems Eddie Murphy really is working on a sequel to "Coming to America." According to sources close to the project, Murphy is in the early writing stages.
So far there's no word on which original cast members would return because he's still fine tuning the plot. So, it really could happen, but folks are trippin' on how it ended up on Twitter 'cause Eddie doesn't do social media.
Here's what TMZ is reporting:
The Wednesday night post simply said, "Coming to America sequel?" with a pic of Vanessa Bell Calloway in character. Eddie's camp tells us he doesn't tweet. Our sources say he has a social media team to do that stuff.
The tweet and Eddie's whole account have since been deleted. That's most likely because we're told there was a plan to post something like this, but it wasn't supposed to happen yet. As we said, Eddie's still writing.
The premature release caught fans and Princess Imani by surprise. Vanessa (seen in the video above), who's barely aged in the nearly 30 years since the original film, told us she's ready to go.
With the Trump White House being as Unwelcome as it can possibly be due to its nationalist bent, we wonder how plausible a revamped "Welcome to America" will be.
But what about the fans. What do they have to say about a sequel? Well, wonder no more. Here's a sampling: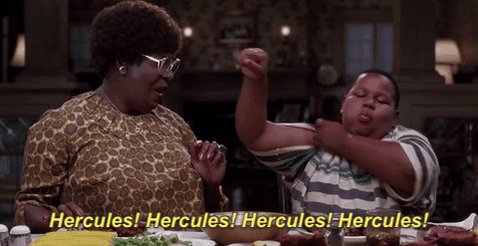 Sherry Mackey is a native of Memphis, TN. She attended the University of Memphis where she majored in communications. Sherry began her radio career in 1998 at AM 1380 WOOM where she was lovingly known as the praise & worship hostess. Sherry's career quickly took off as she became the Musical Director and ultimately the Program Director of the station. She hosted her own daily talk show called "The Road to Reconciliation". Sherry later joined the iHeart Media family as a Radio Personality on AM 990 "The Light" and now ultimately on 95.7 Hallelujah FM. She is the Morning Show Producer and Radio Personality and can be heard along side Dre Monie on The Early Morning Praise Party Monday thru Friday starting at 6am in Memphis, TN on 95.7 Hallelujah FM; in Jackson, MS on 95.5 Hallelujah FM; in Montgomery, AL on 104.3 Hallelujah FM; and in Birmingham, AL on 105.1 Hallelujah FM. Sherry also hosts her own show "The Sherry Mackey Show" Monday – Friday 1pm to 6pm and Sundays 6am to 10am on 105.1 Hallelujah FM in Birmingham, AL and in Memphis, TN Monday - Friday 12 noon to 2pm and Saturday's 3pm to 6pm on 95.7 Hallelujah FM. Sherry also hosts "Sunday Night Spotlight" highlighting local artists Sundays 8pm to 9pm.Sherry has not only worked in radio but in television as well. She has hosted a number of television programs and talk shows. She is a Motivational Speaker, Minister, and Professional Voice Talent lending her distinct voice to commercials for various brands all over the nation. She has also been employed as a corporate Radio Personality. She has been called on to host major concerts, theatrical productions and other events in various parts of the nation.She has a love of theater and acting as has played the lead and supporting roles in a number of major productions in the Memphis and Mid-South area.More than anything Sherry is a proud mom and Christian that loves the Lord and His people. Everyone that knows her calls her a friend. She loves to remind everyone: "You Are Fearfully & Wonderfully Made in the Image of Christ".