Former NFL Star Aaron Hernandez Dead In Prison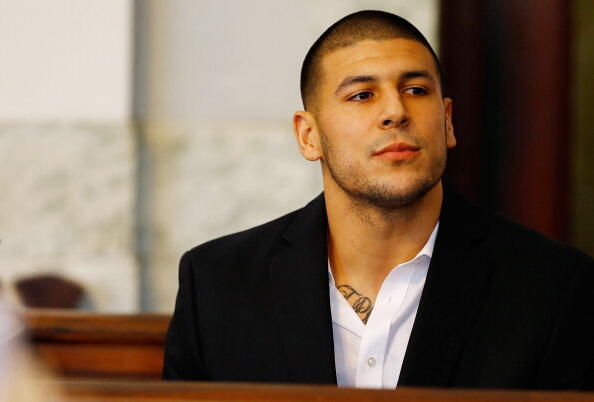 (CNN)Convicted murderer and former NFL star Aaron Hernandez was found hanged in his Massachusetts prison cell Wednesday morning, officials said, just days after he was acquitted in a separate murder case.
The 27-year-old former New England Patriots tight end hanged himself with a bed sheet attached to a window in his cell at the Souza Baranowski prison in Shirley, the Massachusetts Department of Correction said. His body was discovered at 3:05 a.m.
"Lifesaving techniques were attempted on Mr. Hernandez, and he was transported to UMass Leominster, where he was pronounced dead at 4:07 a.m.," the correction department's statement reads.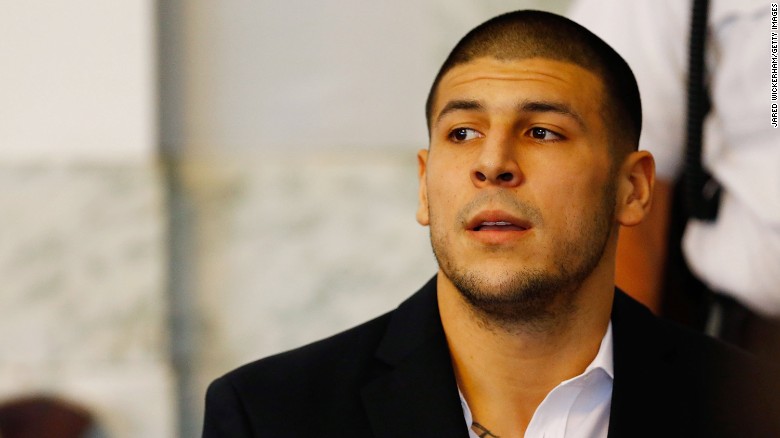 Aaron Hernandez, seen here in court in 2013, was convicted in 2015 in the killing of Odin Lloyd.
Hernandez, who was alone in his cell in a general population wing, hanged himself and had "attempted to block his door from the inside by jamming the door with various items," the statement reads.

Sherry Mackey is a native of Memphis, TN. She attended the University of Memphis where she majored in communications. Sherry began her radio career in 1998 at AM 1380 WOOM where she was lovingly known as the praise & worship hostess. Sherry's career quickly took off as she became the Musical Director and ultimately the Program Director of the station. She hosted her own daily talk show called "The Road to Reconciliation". Sherry later joined the iHeart Media family as a Radio Personality on AM 990 "The Light" and now ultimately on 95.7 Hallelujah FM. She is the Morning Show Producer and Radio Personality and can be heard along side Dre Monie on The Early Morning Praise Party Monday thru Friday starting at 6am in Memphis, TN on 95.7 Hallelujah FM; in Jackson, MS on 95.5 Hallelujah FM; in Montgomery, AL on 104.3 Hallelujah FM; and in Birmingham, AL on 105.1 Hallelujah FM. Sherry also hosts her own show "The Sherry Mackey Show" Monday – Friday 1pm to 6pm and Sundays 6am to 10am on 105.1 Hallelujah FM in Birmingham, AL and in Memphis, TN Monday - Friday 12 noon to 2pm and Saturday's 3pm to 6pm on 95.7 Hallelujah FM. Sherry also hosts "Sunday Night Spotlight" highlighting local artists Sundays 8pm to 9pm.Sherry has not only worked in radio but in television as well. She has hosted a number of television programs and talk shows. She is a Motivational Speaker, Minister, and Professional Voice Talent lending her distinct voice to commercials for various brands all over the nation. She has also been employed as a corporate Radio Personality. She has been called on to host major concerts, theatrical productions and other events in various parts of the nation.She has a love of theater and acting as has played the lead and supporting roles in a number of major productions in the Memphis and Mid-South area.More than anything Sherry is a proud mom and Christian that loves the Lord and His people. Everyone that knows her calls her a friend. She loves to remind everyone: "You Are Fearfully & Wonderfully Made in the Image of Christ".