DR. CREFLO DOLLAR GETS TRANSPARENT RE: DONATIONS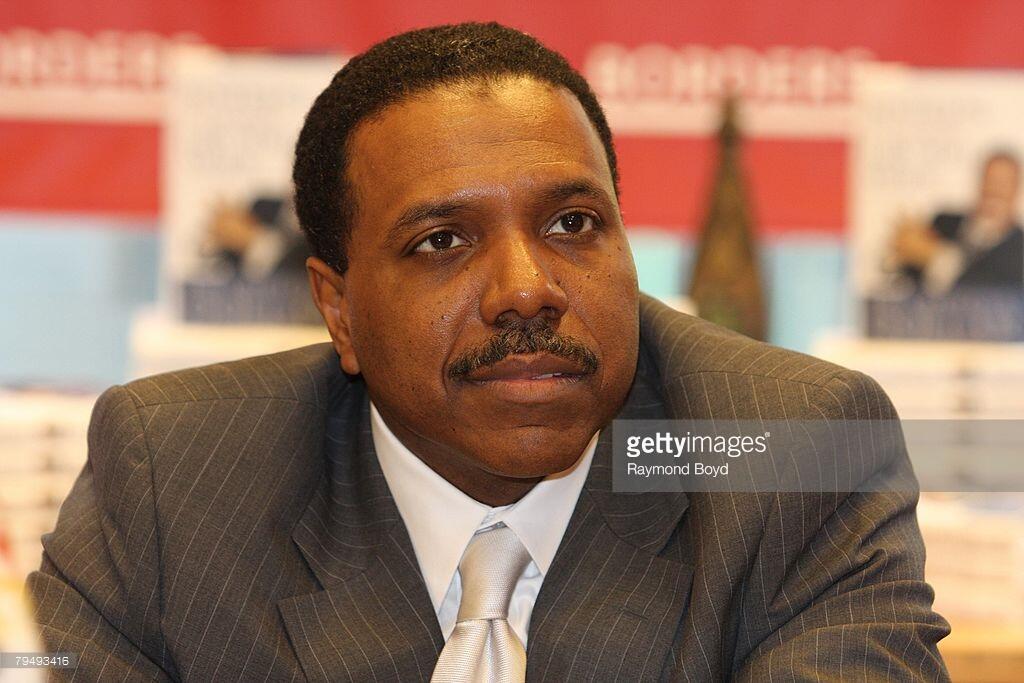 Pastor Creflo Dollar and his Atlanta based World Changers International church have produced a documentary film called "Uncharted."
The purpose behind the film is show how donations to his church help reach people around the world.
"I think this movie, 'Uncharted,' is going to be great because now they will get a chance to see after they put that donation into the offering bucket, or after they send that donation into the church, what happens from that point on," Bashun Lavendar of Creflo Dollar Global Missions says in a video segment. "This is going to complete the picture, it's going to make everything full circle, and I think it will make them want to participate more."
The website for "Uncharted" says that Creflo Dollar Global Missions seeks to "go where no one else will go and do what no one else will do," explaining that that's the "mandate from God" the ministry has been tasked with.
"For our Pastors, Creflo and Taffi Dollar, global outreach has always been a high priority. Creflo Dollar Global Missions was established to grow the impact we have around the world. Our mission is to "Go where no one else will go and do what no one else will do. That's the mandate from God that our ministry has.
"Our Global Missions team is assisting with practical needs and ministering the Gospel of Grace with simplicity and understanding, to the Fatherless, The Widow and The Stranger. In doing so, they will be able to understand grace and be empowered to change. In this stunning never seen before documentary, you will see firsthand what our missions team does both locally and internationally."
The ministry team says that it assists with people's "practical needs," offering simplicity and understanding "to the Fatherless, the Widow and the Stranger."
You can get MORE info on this story at Christian Post.
Check out the trailer for "Uncharted" below:

Sherry Mackey is a native of Memphis, TN. She attended the University of Memphis where she majored in communications. Sherry began her radio career in 1998 at AM 1380 WOOM where she was lovingly known as the praise & worship hostess. Sherry's career quickly took off as she became the Musical Director and ultimately the Program Director of the station. She hosted her own daily talk show called "The Road to Reconciliation". Sherry later joined the iHeart Media family as a Radio Personality on AM 990 "The Light" and now ultimately on 95.7 Hallelujah FM. She is the Morning Show Producer and Radio Personality and can be heard along side Dre Monie on The Early Morning Praise Party Monday thru Friday starting at 6am in Memphis, TN on 95.7 Hallelujah FM; in Jackson, MS on 95.5 Hallelujah FM; in Montgomery, AL on 104.3 Hallelujah FM; and in Birmingham, AL on 105.1 Hallelujah FM. Sherry also hosts her own show "The Sherry Mackey Show" Monday – Friday 1pm to 6pm and Sundays 6am to 10am on 105.1 Hallelujah FM in Birmingham, AL and in Memphis, TN Monday - Friday 12 noon to 2pm and Saturday's 3pm to 6pm on 95.7 Hallelujah FM. Sherry also hosts "Sunday Night Spotlight" highlighting local artists Sundays 8pm to 9pm.Sherry has not only worked in radio but in television as well. She has hosted a number of television programs and talk shows. She is a Motivational Speaker, Minister, and Professional Voice Talent lending her distinct voice to commercials for various brands all over the nation. She has also been employed as a corporate Radio Personality. She has been called on to host major concerts, theatrical productions and other events in various parts of the nation.She has a love of theater and acting as has played the lead and supporting roles in a number of major productions in the Memphis and Mid-South area.More than anything Sherry is a proud mom and Christian that loves the Lord and His people. Everyone that knows her calls her a friend. She loves to remind everyone: "You Are Fearfully & Wonderfully Made in the Image of Christ".